Yes, its been a VERY long time since I posted any news about my cars. That is because I have not worked on them in case you did not guess that.
Never fear, work will restart, right now though I am moving to a new house and building a garage. The total new size is 22x40 but as you can see I had to have a little whoops in the middle to meet zoning regulations.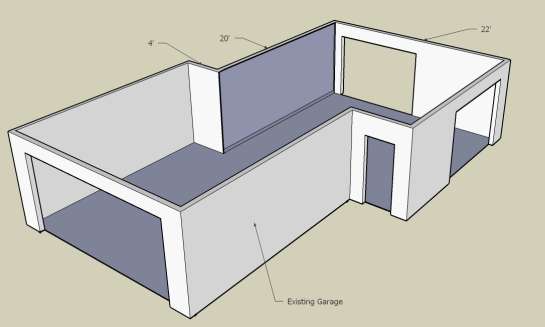 Work however HAS started
might even be done by Thanksgiving, then I move the old garage to the new and right about the first of the year I start working on cars again.